Here is my new bearded head-shot and Bio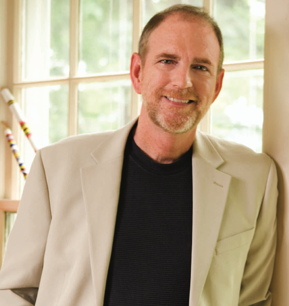 Tim Russell
AFTRA/SAG
Website: WWW.PRAIREHOMEVOICES.COM
To book or Audition:contact AmyOppegaard of Wehmann Models and Talent, Inc.in Minneapolis at 612.333.6393 LA Representation:Wes Stevens of Vox at 323.655.8699. Tim Russell has beendoing award winning radio and television voice-overs since 1975. He's been a regular cast member as an actor on "A Prairie Home Companion"with Garrison Keillor since1994. The show is heard nationally as a 2-hour live broadcast Saturdays at 5PM Central Time on over 500 radio stations, reaching some 4 million listeners. Tim does dozens of characters on the show, including all the voices on the "Famous Celebrities" segment. Tim also works for CBS on WCCO Radio as the Entertainment Editor for the 5-9 am morning show. "The Morning News with Dave Lee"
AWARDS:
OutstandingBroadcast Personality ofthe Year,
MinnesotaBroadcastersAssociation
Best Radio Host
MPLS ST PAUL Magazine
FILM
2006 "A Prairie Home Companion" Al the stage manager
2002 "Detective Fiction"(Ten Ten Films) Max
1994 "Little Big League"(Castle Rock) Sports Reporter
VOICEOVERS
Many award winningspots.
Notedfor versatility, and a variety of announcer and
Character styles. Top voice impressionist.
RECORDINGS
Grammy nominated "Adventures ofGuy Noir"(2006)
"Dusty and Lefty: the Lives of the Cowboys" (2006)
"A Prairie Home Companion: It's Only a Show" (2006)
Grammy nominated "GarrisonKeillor's Comedy Theatre" (2005)
Featured onseveral "Star Wars" books ontape for Lucasfilm.
Wrote, Produced, and acted all 40 voices on"Tim Russell's Comedy Christmas Carol", a
parody of the Dicken's classic.
EDUCATION
1969 University of Notre Dame, B.A., English, Cum Laude.
CHARACTER VOICES
Mason Adams
Don Adams
Woody Allen
Mohammed Ali
Arab
Tony Bennett
Jack Benny
Mel Blanc Voices
Humphrey Bogart
Marlon Brando
Walter Brennan
Tom Brokaw
David Brinkley
Wm. F. Buckley
Bullwinkle
Bugs Bunny
Archie Bunker
Edith Bunker
George Burns
George H. W. Bush
George W.Bush
Truman Capote
Jimmy Cagney
Art Carney
Jimmy Carter
Johnny Cash
Carol Channing
Dick Cheney
Julie Childs
Bill Clinton
Cliff Claven
Chinese Dialect
Winston Churchill
Continental Dialect
Howard Cosell
Jacques Cousteau
Cowardly lion
Walter Cronkite
Bob Dole
Dudley Do-Right
Kirk Douglas
Bob Dylan
Clint Eastwood
Fairy Tale Style
W.C. Fields
Henry Fonda
French Dialect
Elmer Fudd
Clark Gable
John Gielgud
Ira Glass
Jackie Gleason
Al Gore
"Good Ol Boy"
Hugh Grant
Oliver Hardy
Paul Harvey
PeeWee Herman
E.Everett Horton
"Curley" Howard
India Dialect
Irish Dialect
Italian Dialect
Lyndon Johnson
Boris Karloff
Larry King
Kermit Frog
John Kerry
Don Knotts
Ted Koppel
Stan Laurel
Burt Lancaster
Liberace
Peter Lorre
Bela Lugosi
Paul Lynde
Maine Dialect
Jackie Mason
Johnny Mathis
Mickey Mouse
Munchkins
Newsreel Styles
Newt Gingrich
Jack Nicholson
Richard Nixon
Oz Characters
Ozzie Osbourne
Don Pardo style
Gregory Peck
Ross Perot
Porky Pig
Miss Piggy
Elvis
Gomer Pyle
Dan Rather
Ronald Reagan
Mr. Rogers
Franklin D. Roosevelt
Russian Dialect
Scottish Dialect
George C. Scott
Scottish Accent
Rod Serling
William Shatner
Arnold
Schwarzenneger
Homer Simpson
Sly Stallone
Jimmy Stewart
Southern Preacher
Ed Sullivan
Jesse Ventura
Barbara Walters
John Wayne
Jack Webb
Lawrence Welk
Mae West
Western Cowboys
Walter Winchell
Ed Wynn