This current season of live broadcasts of A Prairie Home Companion is fast coming to an end, but not before we hit some of our favorite outdoor venues. Next week, June 8th, we'll be in Los Angeles performing at the lovely Greek Theatre in Griffith Park. The park recently survived a frightening brush fire but fortunately all the homes and structures in the park were spared.
With us on the show in LA will be our old friend Paula Poundstone and our new friend Martin Sheen. We plan on having way too much fun at that show.
We follow our Los Angeles show with outdoor shows at Ravinia, home of the Chicago Symphony, in Chicago and the Starlight Theatre in Kansas City. The last show of the season, but by all means not the least, is our Fourth of July weekend show at Tanglewood, in the incredibly beautiful Berkshire Mountains. One never knows who might show up on stage for that show…!
This has been a great season with all sorts of fun scripts for our character voices to chew on. Some of the wonderful guests on our show so far this season have included the amazing Bonnie Raitt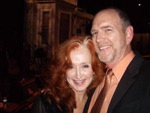 The always entertaining Walter Bobbie with the adorable Kristin Chenoweth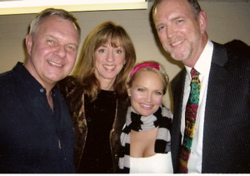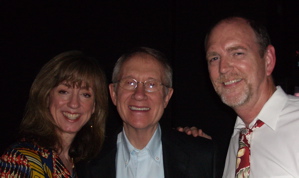 And the Senate Majority Leader Harry Reid (who was sitting on stage with us at Wolftrap though not actually on the show).
So bring a picnic and join us live at one of our remaining shows or if that's not possible we'll see you on the radio!