This is always a difficult task but it comes with the territory. There are lots of small films that deserve attention but unless you live in "selected cities" you may not get a chance to see them in theaters. In Minneapolis/St. Paul we are blessed with a number of theaters that exhibit some of the most talked about films of the year in spite of the small box office numbers they generate. Thank you Landmark Theaters and The Film Society of Minneapolis-St. Paul. Here are my top 10 film choices fro the past year with some honorable mentions thrown in at the end.
"The King's Speech". Colin Firth will win the Oscar for his portrayal of the stammering King George VI. I predict nominations for Geoffrey Rush, as speech therapist Lionel Logue, and Helena Bonham Carter, as the kings wife, in the supporting actor category as well.

"Toy Story 3". Here's a film that outshines it's predecessors in the series with brilliant 3D animation , terrific script, and a real sense of heartfelt emotion and heart stopping action. If any animated film could win the Best Picture Oscar, this would be the one.

"The Social Network". Aaron Sorkin and David Fincher deliver a fascinating character study with the story of Facebook's inception. Special notice to Armie Hammer who played both "Winklevi", the litigious Winklevoss Twins, with such skill.

"Winter's Bone". This is one of those small films that sticks with you through the year. The story of a 17 year-old girl struggling to keep her house and protect her young siblings against tremendous odds. Jennifer Lawrence will get a Best Actress Oscar nomination for a gutsy, brilliant performance.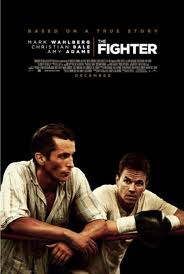 "The Fighter". Christian Bale is once again amazing, watch for a Best Supporting Actor battle with Geoffrey Rush, as Dickie Ward in this true story about a scrappy boxer, Mickey Ward, played by the reliable Mark Wahlberg. More nominations possible for Melissa Leo (Frozen River) as the Matriarch of the squabbling Boston Ward Clan, and Amy Adams, playing an anything but "Enchanted" blue collar barkeep.
"127 Hours". Oscar nod for James Franco for his portrayal of Aron Ralston, the hiker who amputated his own arm. Franco and director Danny Boyle keep us tuned and fascinated during this essentially one man show with great storytelling skill.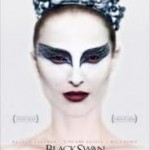 "Black Swan". I predict Natalie Portman will win the Best Actress Oscar  for her role as ballet dancer Nina Sayers in the psychological thriller from film maker Darren Aronofsky ( The Wrestler). The film is way over the top, but in a good way. Mila Kunis (forgetting Sarah Marshall) will get some Best Supporting Actor attention with her performance as well.
"True Grit". The Coen Brothers have taken the Charles Portis novel, made famous in 1969 by John Wayne's version of the character Reuban "Rooster " Cogburn, de-Hollywoodized it, and delivered a truly gritty Western, thanks to Oscar worthy performances by Jeff Bridges (Crazy Heart) and newcomer, 14 year old Hailee Steinfeld.
"Restrepo". This documentary is a must see for all who wonder about the challenges facing our volunteer forces in Afghanistan. A harrowing inside look about our "boots on the ground "protecting an outpost in the most hostile environment imaginable.

"Inside Job". A fascinating, ultimately depressing, documentary from Charles H. Ferguson detailing the financial crisis of 2008. The depressing part is that apparently the corporate foxes are still in charge of the Wall Street henhouse. A fine companion piece to the 2003 documentary "The Corporation", which questions the status of the corporation as a "person" with an often pathological behavior pattern.
Honorable mention goes to:
"The Square". An Aussie import with a Coen Brother's vibe. A Noir thriller about the dangers of infidelity and greed crossing paths.
"The Kids Are Alright".  A film about family, an unusual family at that. Annette Bening will get a much deserved Oscar nomination for her part as partner of Julianne Moore's character, each giving birth to a child thanks to an anonymous sperm donor (Mark Ruffalo) who enters the picture when the kids come of age.
"Rabbit Hole". I think Nicole Kidman and Aaron Eckhart both deserve Oscar consideration. They are terrific as a couple deeply affected by the loss of their 4 year old son. It's a film of heartbreak and redemption that avoids easy answers.
"Tangled". This is another worthy use of 3D technology. Brilliant animation and a fine musical score updating the Rapunzel tale with humor. Look for this fine Disney offering to become a Broadway Musical.
Looking forward to more fine films in 2011.